Adding Your Typekit Fonts in WordPress
The easiest way to add your new custom web fonts to your WordPress blog is by using a WordPress Typekit plugin.
We recommend the Typekit Fonts for WordPress plugin. After installing and activating the plugin, you can visit Settings » Typekit Fonts to configure the plugin.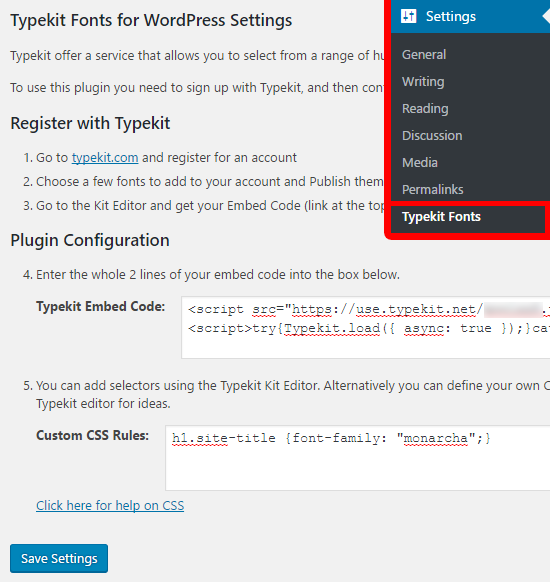 First you'll need to paste the JavaScript code you saved earlier in the Typekit embed code field. After that, you can add CSS selectors to specify where you want to use the font on your site.
In the screenshot above we added the font to the h1.site-title CSS selector.
Your WordPress theme may use different classes for different elements. You'll need to use the Inspect Element tool in your web browser to find out those CSS classes. You may also want to checkout our WordPress generated CSS cheat sheet for beginners to help you get started.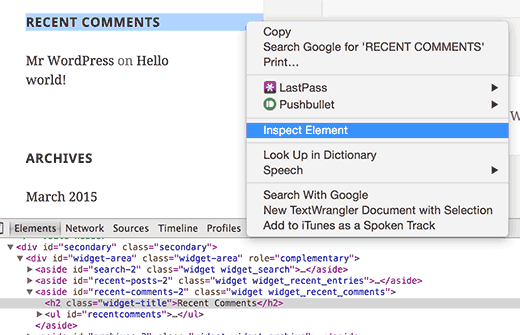 That's all!